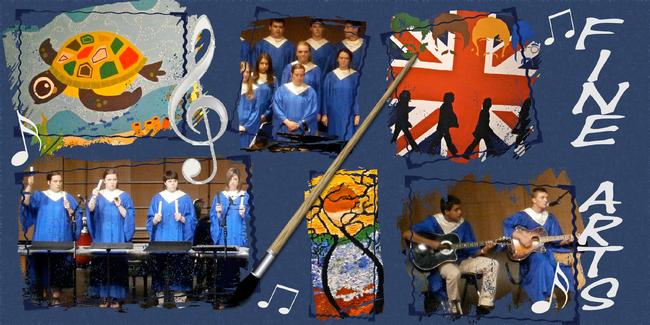 WELCOME TO THE FINE ARTS DEPARTMENT
The fine arts department makes an effort to allow students the ability to express themselves in a creative way that is unique to art and music classes. Students are taught not only methods and procedures but also the art of collaboration and respect for artistic expression.
Please check the curriculum guide for class offerings.
Mr. Mitch Lauer - Mr. Gonzalo Reyes