Esports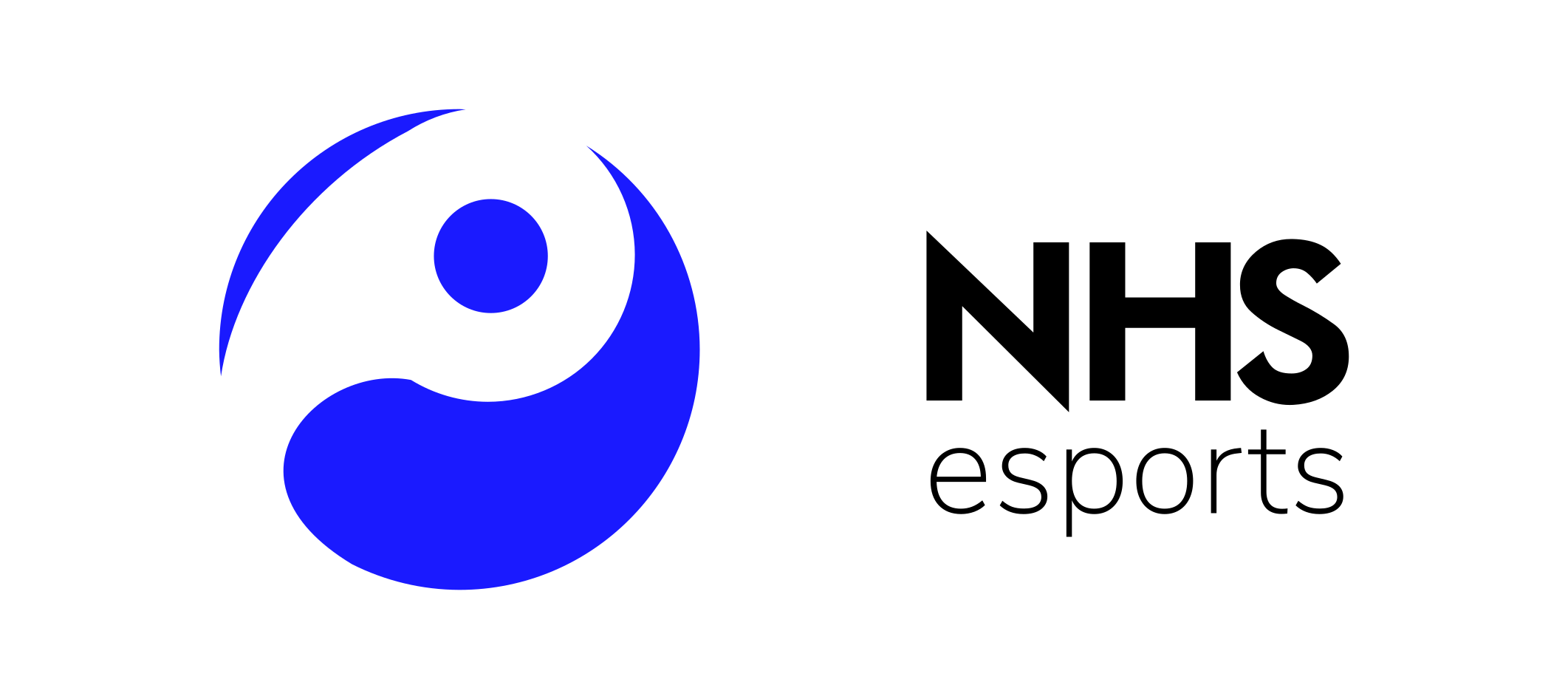 If you're not in-the-know, here's some context about where esports is at in Illinois right now. The following has been copied and pasted from the IHSA's FAQ page about esports:
When will the IHSA offer a state series in esports?

At this point, the IHSA Board of Directors has authorized the formation of an Advisory Committee to examine what a future state series in esports could look like for IHSA member schools. Ultimately, the IHSA Board of Directors will determine if and when an esports state series will be offered. IHSA Policy would require that at least 81 schools (10% of the IHSA membership) are participating in esports before the Board of Directors could consider conducting a state series in the event. Over the course of the 2019-20 school year, additional work by the IHSA esports Advisory Committee, IHSA Staff, and IHSA Board of Directors will determine the future of the activity. It is hoped that by the spring of 2020 some kind of decision on whether a state series will be offered in the 2020-21 school year will be made.
At the end of last year, we received an email from the IHSA stating the number of schools with active esports teams numbers 59. With their very last update on October 25th, 82 schools are now registered. This likely means esports will be a reality for Illinois high school students within the next couple of years. But rather than wait for that day, we're hoping that schools in our area can start offering opprotunities for these sorts of experiences to our students this year and next year already.
We are excited to be in communication with staff from other schools with the goal of coordinating some sort of area league for esports. For more information (or if you are a member of the staff of a near-by school that wants into this league), email esports@newmancchs.org or email Ryan Sotelo directly at rsotelo@newmancchs.org. We'd love to hear from you.
2019 NHS Fall Smash Open Tournament
NHS esports hosted its first ever tourney on 11.3.2019. Congratulations to Golden Warrior Irvin Gaytan-Martinez on finishing 1st and to Morrison Mustang Caden Bielema for finishing 2nd. Newman Comet Joe Ogan finished 3rd.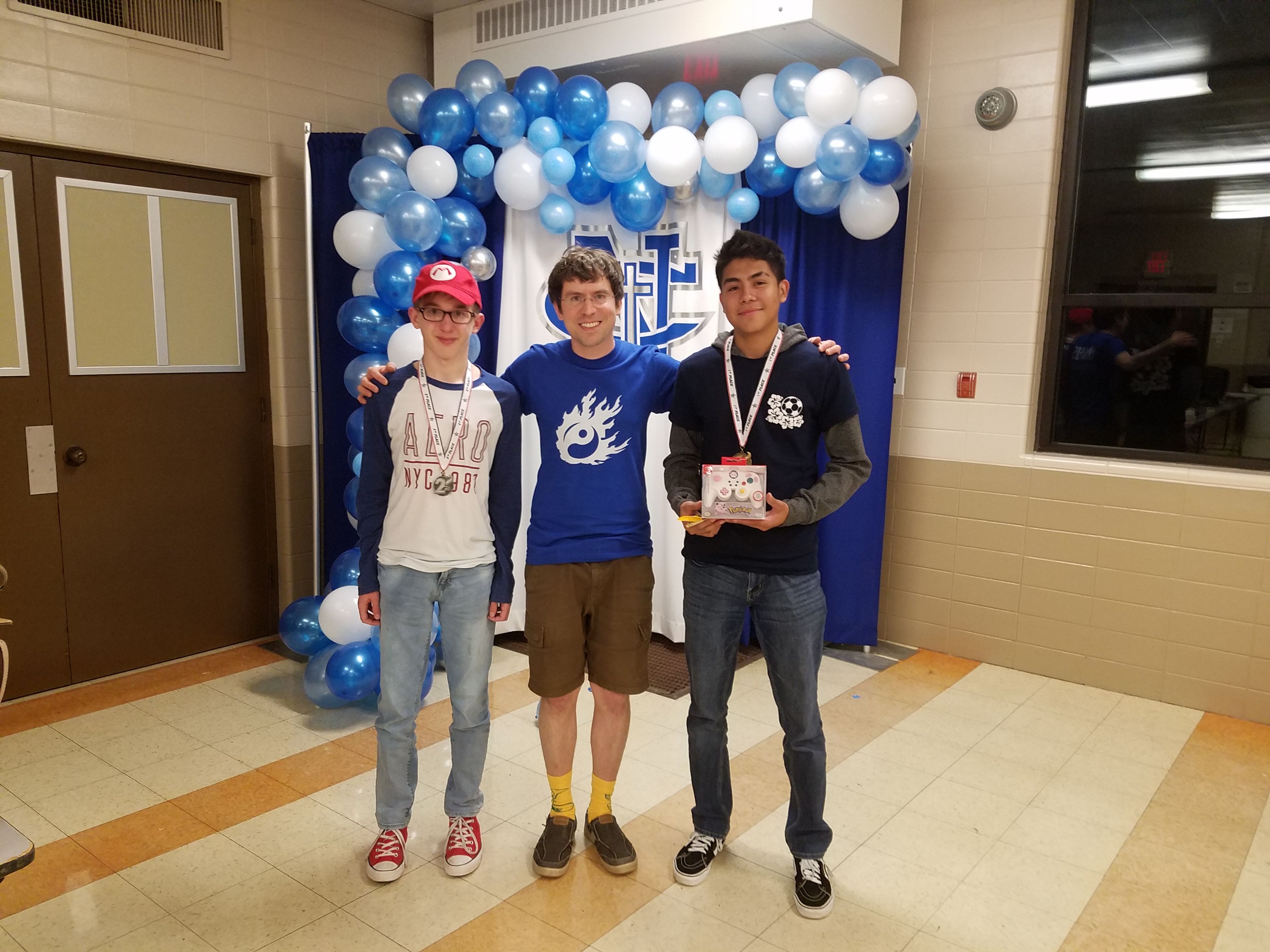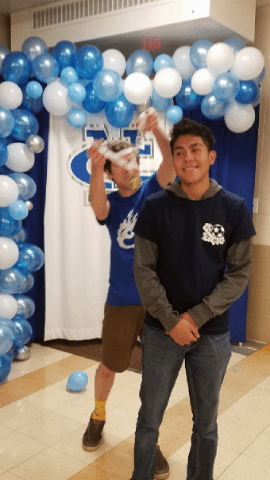 ​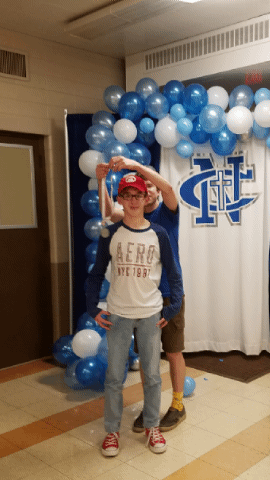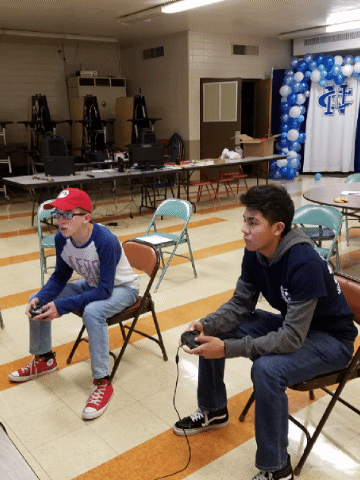 We unfortunately didn't think to ask players to save their replays until the very last game of the very last set. To watch the very final game of the tournament, check out
our team's YouTube channel
.
Thanks to our parents and volunteer chaperones at the event and our friends and allies at other schools who helped us pull off this event and helped spread the word about it too. Special thanks to Sterling Warrior Anton Frank for much help on a continual basis including helping us organize our first event.
Club Deets
Meets Saturdays at noon. We're looking forward to running a couple more events this year with multiple tournaments in multiple games going on simulatenously.
2019-2020 Roster:
Adrian Ackert
Cody Britt
Kenny Boesen
Jack Bontjes
Koda Brininger
Brayden Cortez
Tate Downs
Luke Ely
Gabe Fiorini
Antonio Gassman
Gabe Hunsberger
Jacob Johnson
Aidan Langley
Ryan McGinn
Jake Moore
Griffin Moran
Oscar Navarro
Sam Neisewander
Nate Neubauer
Elliot Noble
Joe Ogan
Brady Partington
Aaron Phelps
Thomas Powers
Ethan Preuss
Jonathan Rhodes
Kaden Welty
Noah Welty
Carson Wescott
Marvel Zhang