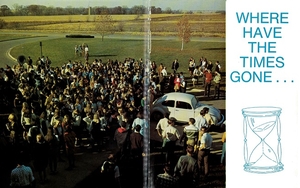 Attn: All Alumni who are planning a Class Reunion, our School Cafeteria can be used as a venue for your event and tours of the school can be quested. Contact Tim Nelson Development Director at development@newmancchs.org or (815) 625-0500 ext. 102
NHS Class of 1970 - It's Reunion Time! Can you believe it has been 50 years since we graduated? Plans have been made to celebrate September 4, 5 and 6, 2020. This is Labor Day weekend, so plan ahead and please join us! The committee is finishing details for each day and will notify YOU soon. Questions? Call Mary (Sitter) Papoccia at: (815) 625-1043 or Phil Baeza at (815)626-6524 We encourage everyone to use our email address to send messages and news as well as to RSVP for our reunion weekend; newmanclassof1970@gmail.com Finally- Please help us locate our classmate Kathy Jones- if anyone has information on how to locate her please call ASAP.
CLASS of 1985; Plans are developing for our 35 th Reunion in fall or summer of 2020. Please contact Tim Nelson at development@newmancchs.org with ideas or dates.
We encourage all alumni to join the Alumni of Newman Central Catholic High School, Facebook page. NHS Alumni Page