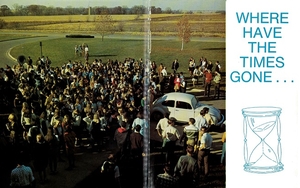 Attn: All Alumni who are planning a Class Reunion, our School Cafeteria can be used as a venue for your event and tours of the school can be requested. Contact Tim Nelson, Development Director at development@newmancchs.org or (815) 625-0500 ext. 102
NHS Class of 1965: The reunion scheduled for September 2020 has been postponed until 2021. Stay Tuned for updates right here and from the committee.
NHS Class of 1970 – September 3rd-5th! 50th(+1) reunion! Friday, September 3rd, socializing with the Class of 1971 at Nick's Tap. Saturday, September 4th, golf at Rock River Country Club during the day and a reunion party at Champs Banquet Hall in the evening. Sunday, September 5th, 10:00 a.m. Mass said by MSG. Kobbeman in the Newman Chapel was followed by a brunch and a tour of the school.
There is a block of rooms which may be reserved now through August 17th by calling Country Inn and Suites 625-3200.
Classes of 1985 & 1986 - Reunion information has been sent. Look over the following schedule of events and be sure to follow the link provided to register.
Friday, September 3, 2021-Pre-reunion social beginning at 7:00p.m. at Brink's in Sterling.
Saturday, September 4th, 2021
Golf at Timber Creek in Dixon. Use the link below to register with tee times beginning at 9:00 a.m.
4:00 p.m.: Tour of Newman. Meet out front in the circle drive.
5:30 p.m.: 35th Class Reunion located at The Boat House, 2246 Spangler Court, Dixon, IL 61021. Food and drink will be provided for a free will donation through the registration link or or on the night of the event.
Please follow this link to get registered. Classes of 85 &86 Reunion Registration Link. Hope to see everyone there!
We encourage all alumni to join the Alumni of Newman Central Catholic High School, Facebook page. NHS Alumni Page