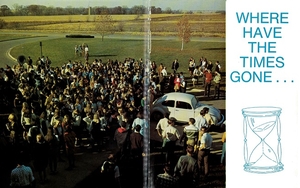 Attn: All Alumni who are planning a Class Reunion, our School Cafeteria can be used as a venue for your event and tours of the school can be quested. Contact Tim Nelson Development Director at development@newmancchs.org or (815) 625-0500 ext. 102
NHS Class of 1965: The reunion scheduled for September has been postponed until 2021. Stay Tuned for updates right here and from the committee.
NHS Class of 1970 - Based upon the Illinois restrictions for Covid-19 we regretfully must cancel our 50th class reunion set for September 4th-6th, 2020. Our 51st reunion has been rescheduled for Labor Day Weekend, September 3rd-5th, 2021. We know it is a disappointment, but better to be safe than sorry. SAVE THE DATE: SEPTEMBER 3RD-5TH, 2021
CLASS of 1985 - With the Covid 19 restrictions our 35th Class Reunion will be postponed until 2021 in conjunction with the Class of 1986. Stay Tuned!
We encourage all alumni to join the Alumni of Newman Central Catholic High School, Facebook page. NHS Alumni Page