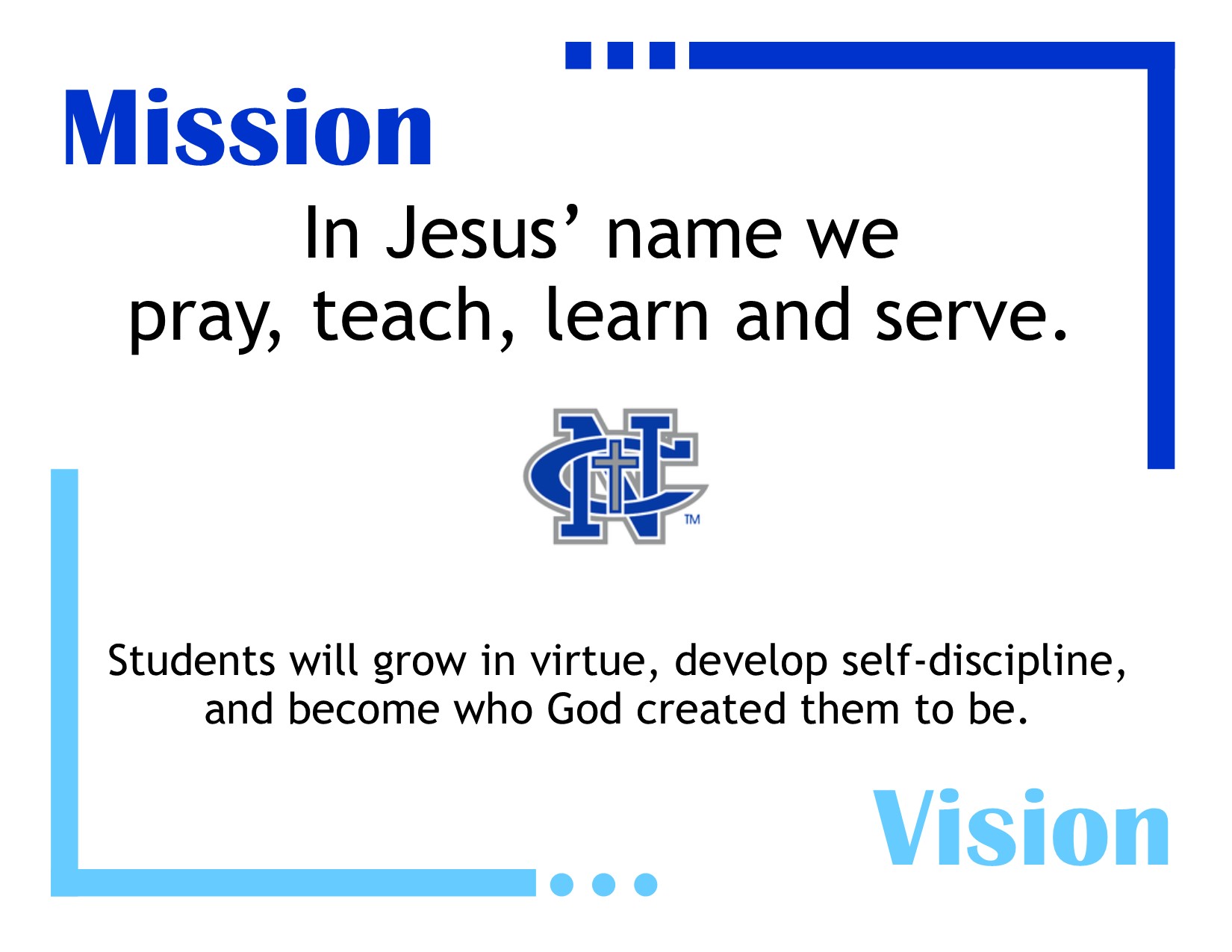 Newman Central Catholic High School is an extension of the teaching Mission of Christ and His Church. Newman provides its students with an education in the Catholic faith and offers a secular education within the context of that faith. Within the academic curriculum, there is an emphasis on oral and written communication in math, science, social studies and humanities. Newman strives to develop students spiritually, intellectually, emotionally and physically. This is facilitated in an environment of faith and Christian service in the Church and society.
Our History...
Newman's beginnings started when Monsignor A. J. Burns founded a high school in 1915 on the St. Mary's Parish campus known initially as St. Mary's High School and then Catholic Community High School before the present name of Newman Central Catholic High School. In 1959, Newman was constructed and dedicated by His Excellency, The Most Reverend Loras T. Lane, Bishop of Rockford. In 1960, the student body from Catholic Community High School moved to the new structure known as Newman. The school and convent were built on the 30-acre site. In the early years, the Sisters of Loretto, who served in this community for over 50 years, staffed Newman. Diocesan priests and lay teachers completed the staff.
Newman's classrooms include science labs, computer labs, an extensive art room facility, a choir/band room and a renovated library. The gymnasium seats over 1,200 people and features a large stage for special events and ceremonies. One of the outstanding features of the school is its beautiful chapel with a mosaic art stained-glass window. The chapel is used for Mass and prayer services. Newman provides a variety of extra-curricular activities enabling the students to develop their talents, learn responsibilities, develop leadership skills and build self-confidence with poise. Newman students are provided the opportunity to become their very best in a Christian oriented learning environment.